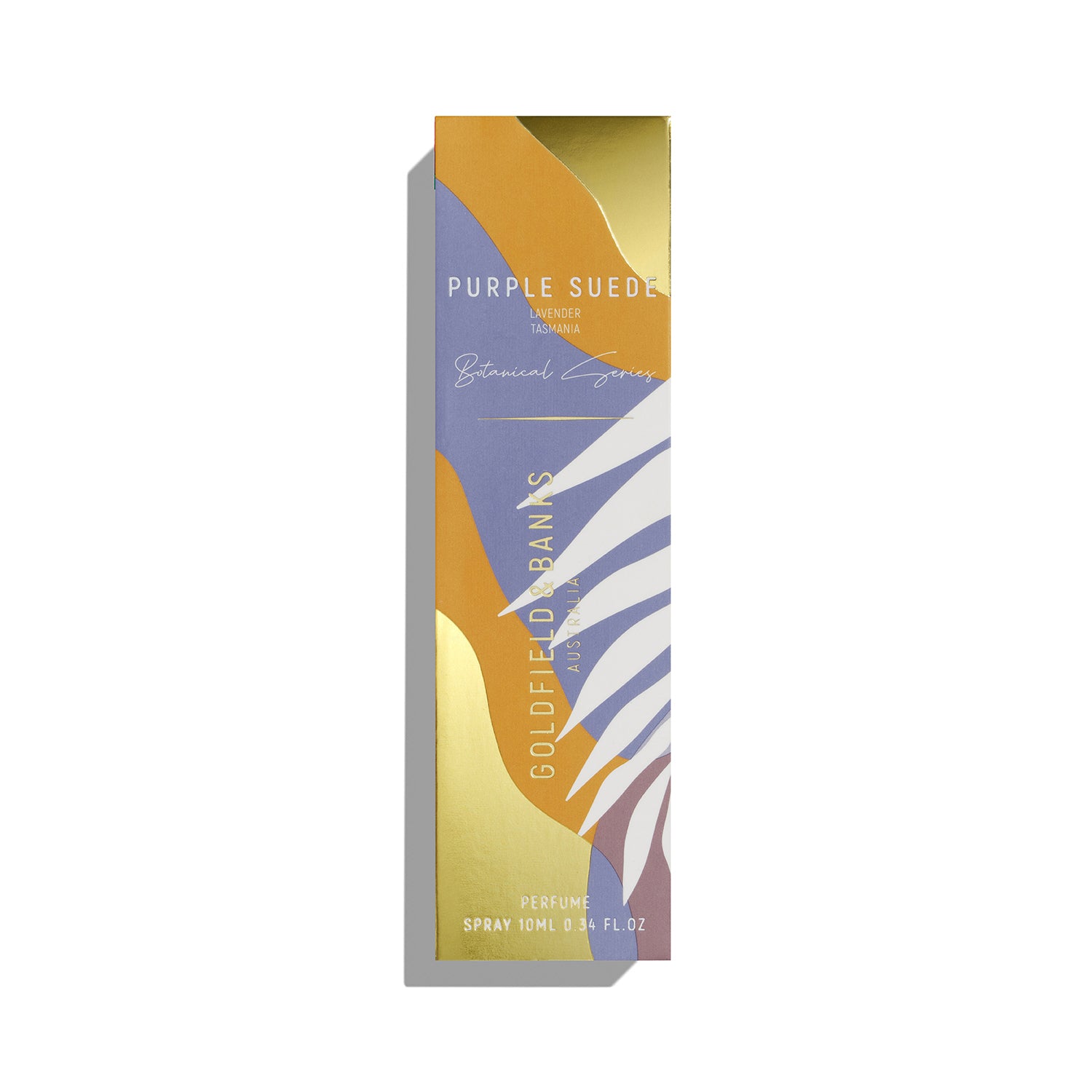 Purple Suede - Travel Spray 10ml
Purple Suede is the beguiling new addition to the Goldfield & Banks Botanical Series.
An olfactory imagination expressing the scent of aromatic fields of sunburnt lavender, where blossoms are crisped by the fierce heat of the sun. Paired with the scent of rust-coloured saddles, this sensual perfume reveals a distinctively rich and dry sillage. A contemporary and unexpected take on lavender and leather. 
Concentration: Perfume
All our perfumes have a concentration of +/- 20% essences and are tested under extreme humid weather conditions. 
Botanicals & Essences:
Lavender Tasmania
Pink Pepper Reunion Island
Hyssop Flowers France
Woodleather
Patchouli Indonesia
Oakmoss
Civet
Amber
Oud
Perfumer: Ilias Ermenidis
About Purple Suede:
Purple Suede is a perfume of precious woods, spices, luxurious leather and pure Australian lavender – an ode to the pristine quality of Tasmanian lavender.
Olfactory description:
Sensual
Leathery
Aromatic
Unique
Discover more about Purple Suede:
Tasmanian lavender – a French affair.
Introduced in the early days of the twentieth century and coming to thrive in the pristine environment of its newfound Australian terroir, Tasmania's lavender is a cultivar of the highly fragrant Lavandula angustifolia species. Grown for centuries in France, this species is a grey-green shrub renowned for its mass of soft purple and violet flower spears that give off an intensely fragrant and unusually sweet and pure perfume.
Purple Suede is cruelty free, and is created following the stringent health guidelines set by the International Fragrance Association (IFRA 49th Amendment).