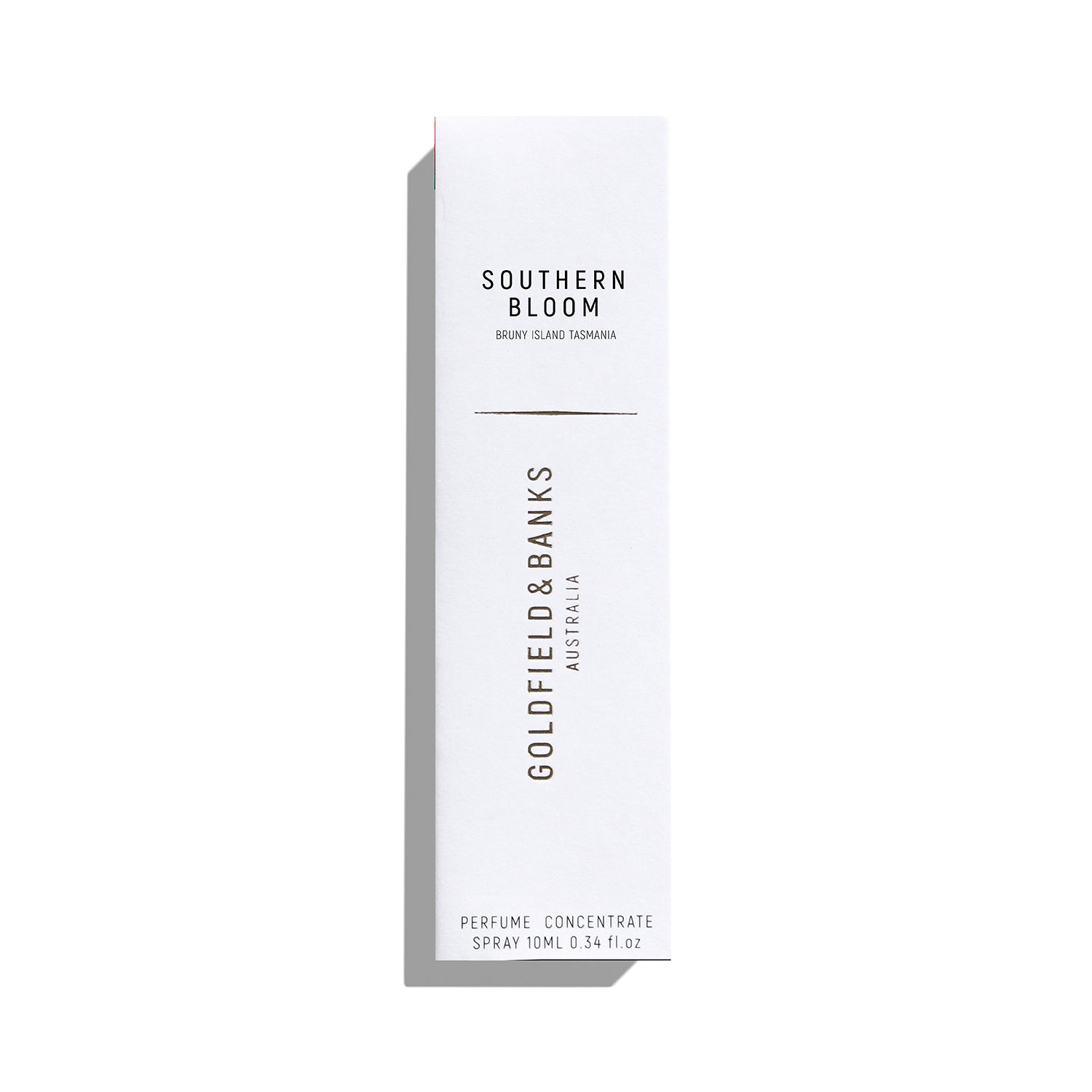 Southern Bloom - Travel Spray 10ml
Southern Bloom honours the rare and enchanting native scented flower, the Boronia during its short September 'spring-bloom', on Australia's southernmost island, Bruny off the coast of Tasmania.
The absolute of boronia is distinctive and one of the most expensive perfume materials in the world.
An immediately lavish, pure and sensational floral-woody fragrance, with a smooth, velvety sensation and glimpses of exquisite green notes combined with red coloured fruity notes. Opulent, feminine, sophisticated and intensely luxurious.
Concentration: Perfume
All our perfumes have a concentration of + 20% essences and are tested under extreme humid weather conditions.
BOTANICALS & ESSENCES
Boronia Absolute Tasmania
Jasmine Sambac India
Cassis France
Sandalwood Australia
Vetiver Indonesia
Ylang Ylang Madagascar
Coconut Accord
Iris Italy
OLFACTORY DESCRIPTION
Floral
Creamy
Pure
Exotic
Opulent
Origin Boronia Flower: Tasmania 
Southern Bloom is cruelty free, vegan, and is created following the stringent health guidelines set by the International Fragrance Association (IFRA 49th Amendment).