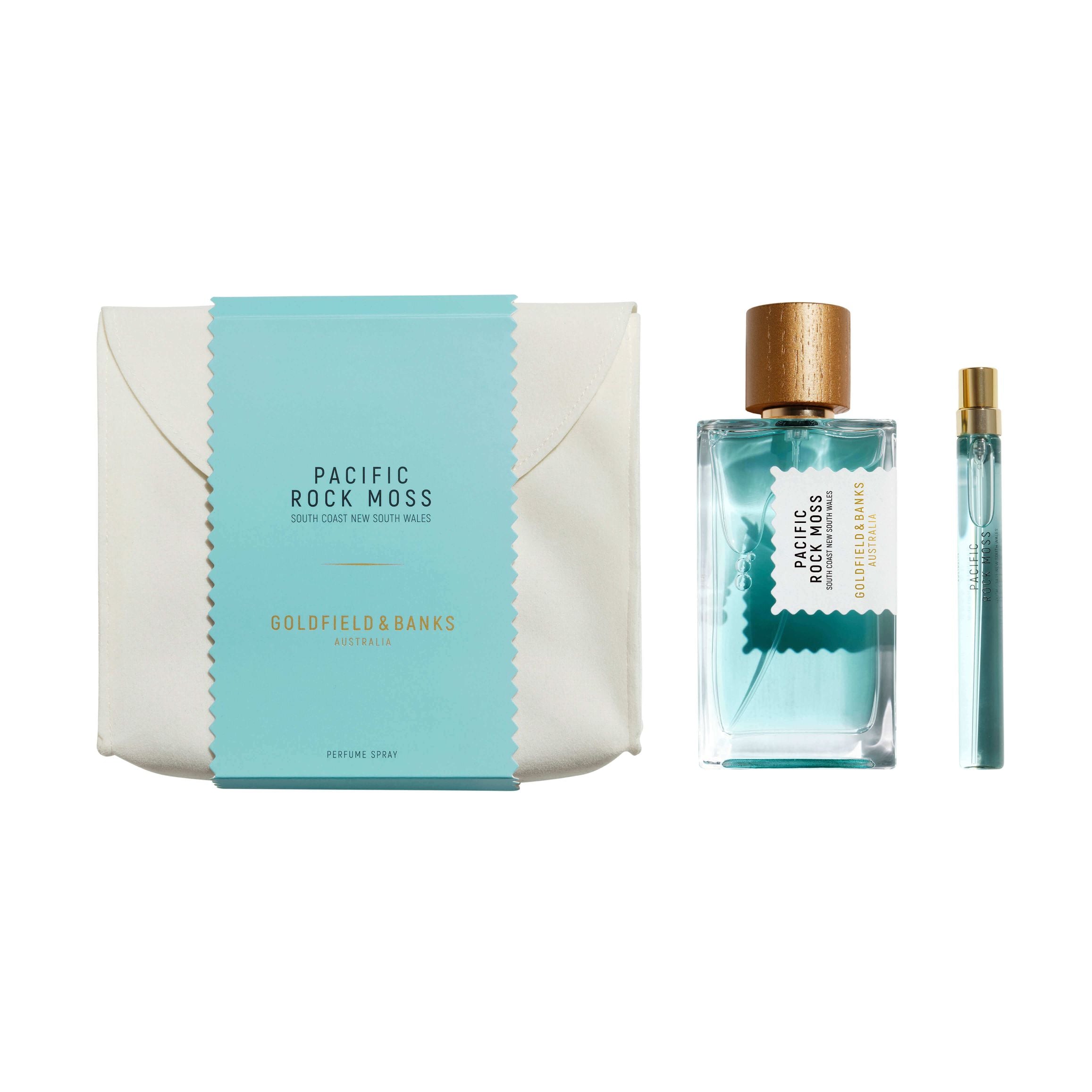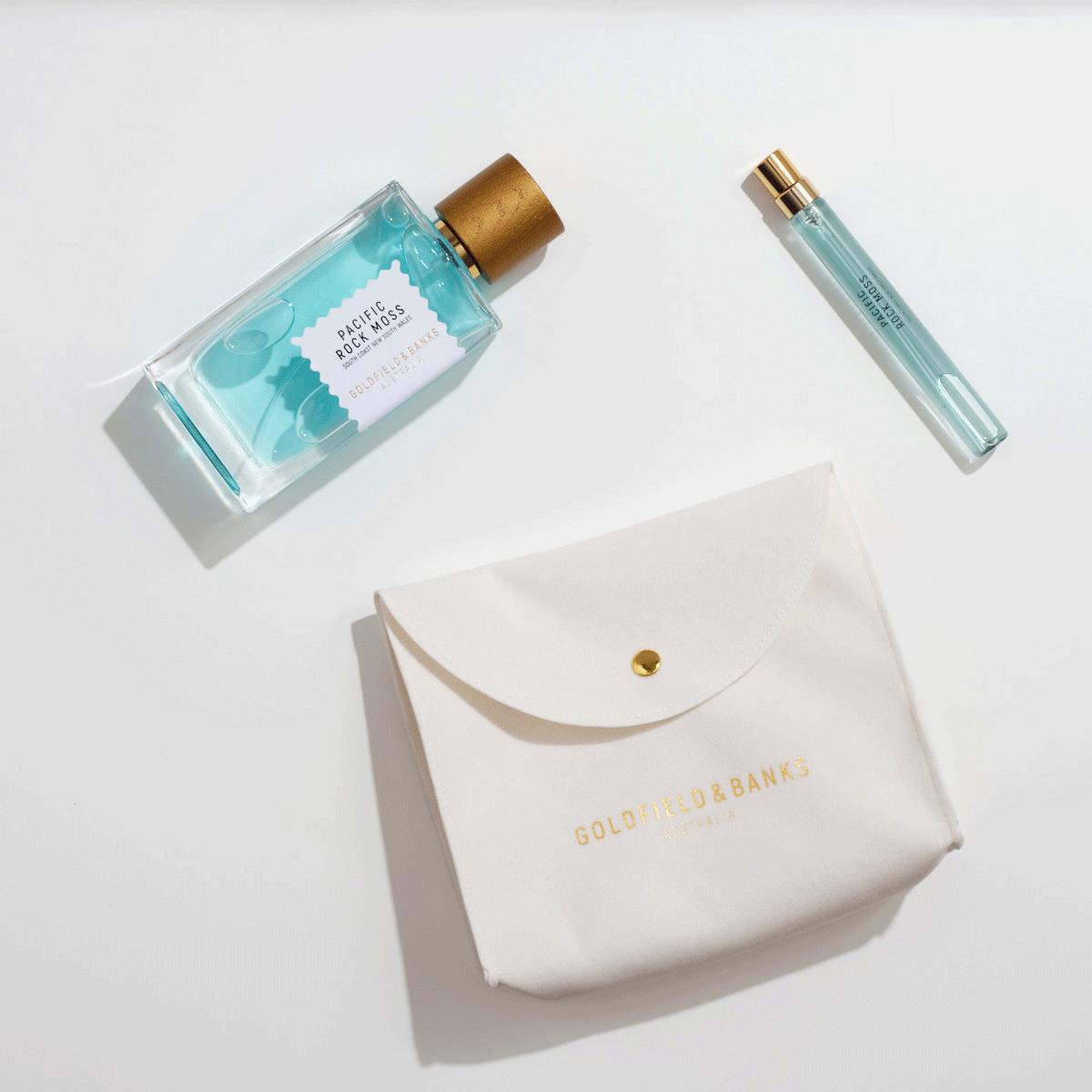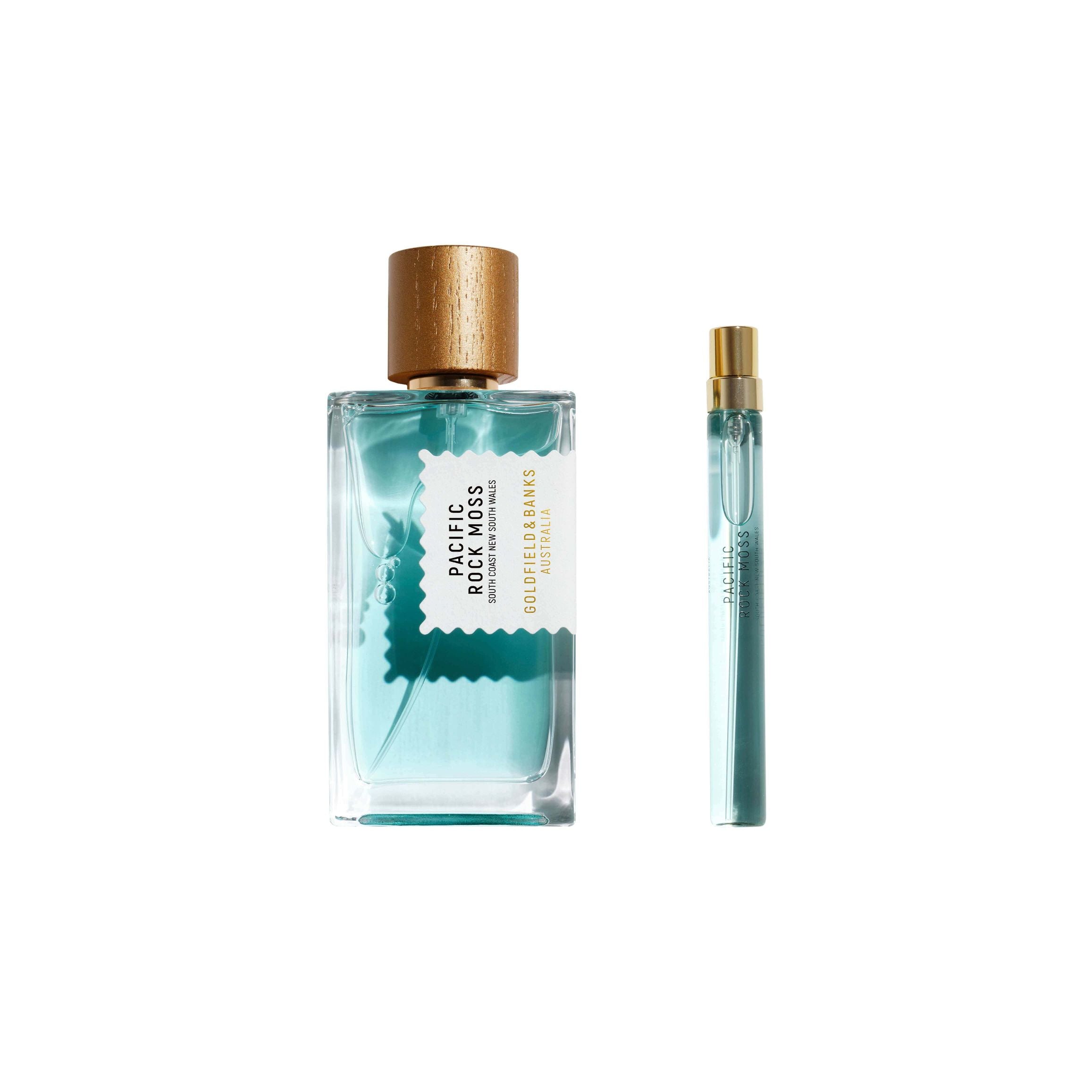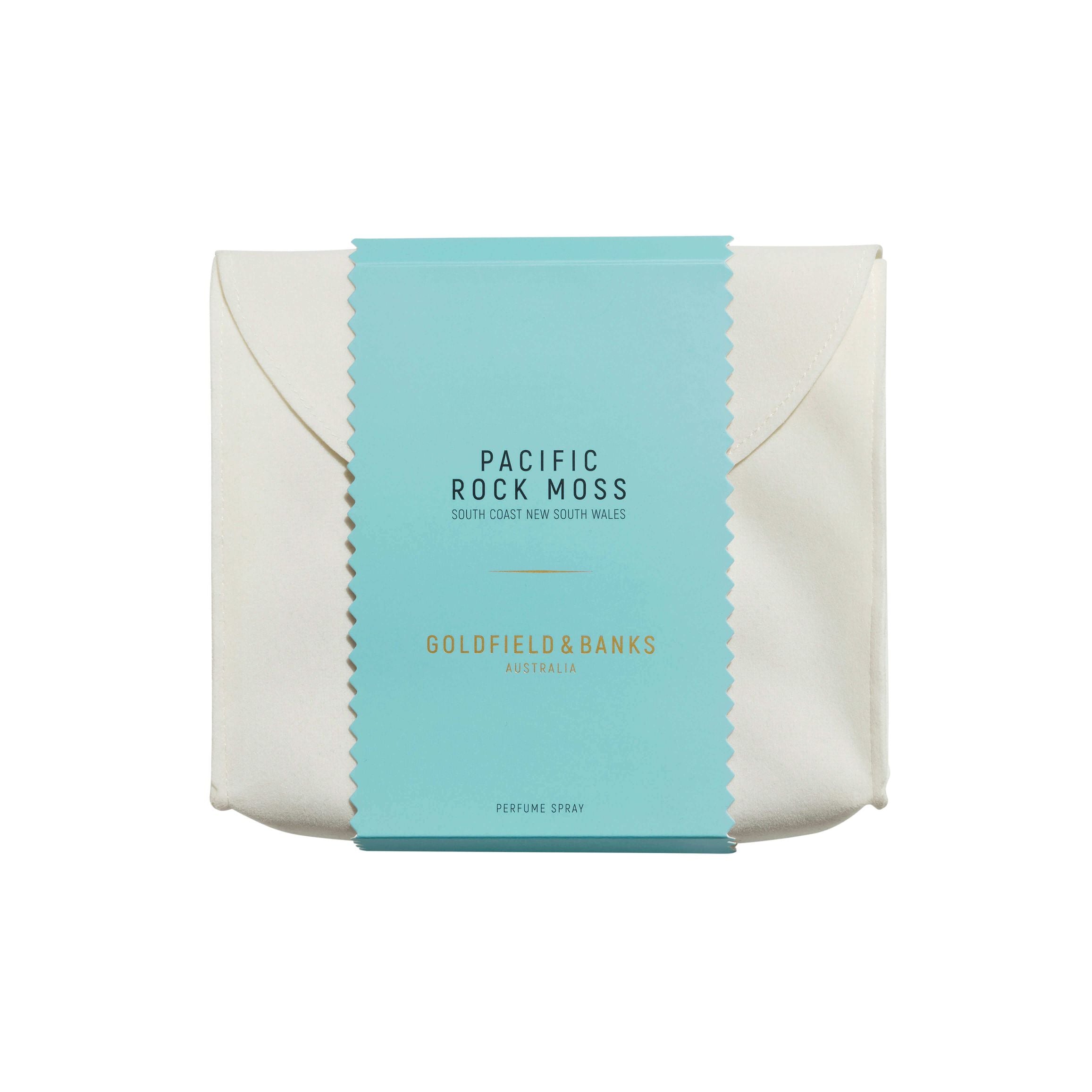 Pacific Rock Moss – Limited Edition Set 2023
LIMITED EDITION CHRISTMAS SET: 100ML PERFUME + COMPLIMENTARY 10ML TRAVEL SPRAY IN A LUXURIOUS VEGAN SUEDE POUCH. AVAILABLE WHILE STOCKS LAST. 
Seize the day and experience a moment of pure bliss with this aquatic and fresh perfume. A distinctive marine note, graced with aromatic essences brings you on a lush coastal walk on a perfect summer day. Cedar wood gives this perfume a sturdy base on which to reveal a fresh, sea spray scent that speaks of summer days diving into Australia's blue waters.
A fragrance for men and women, inspired by waves crashing upon sun-kissed rocks and long days that turn into warm, summer nights.
Concentration: Perfume
All our perfumes have a concentration of + 20% essences and are tested under extreme humid weather conditions.
BOTANICALS
Australian Coastal Moss
Lemon Italy
Sage France
Geranium Egypt
Cedar Wood Virginia USA
OLFACTORY DESCRIPTION
Marine
Citrus
Musky
Woody
Origin Coastal Moss: South Coast
Pacific Rock Moss is cruelty free, vegan, and is created following the stringent health guidelines set by the International Fragrance Association (IFRA 49th Amendment).