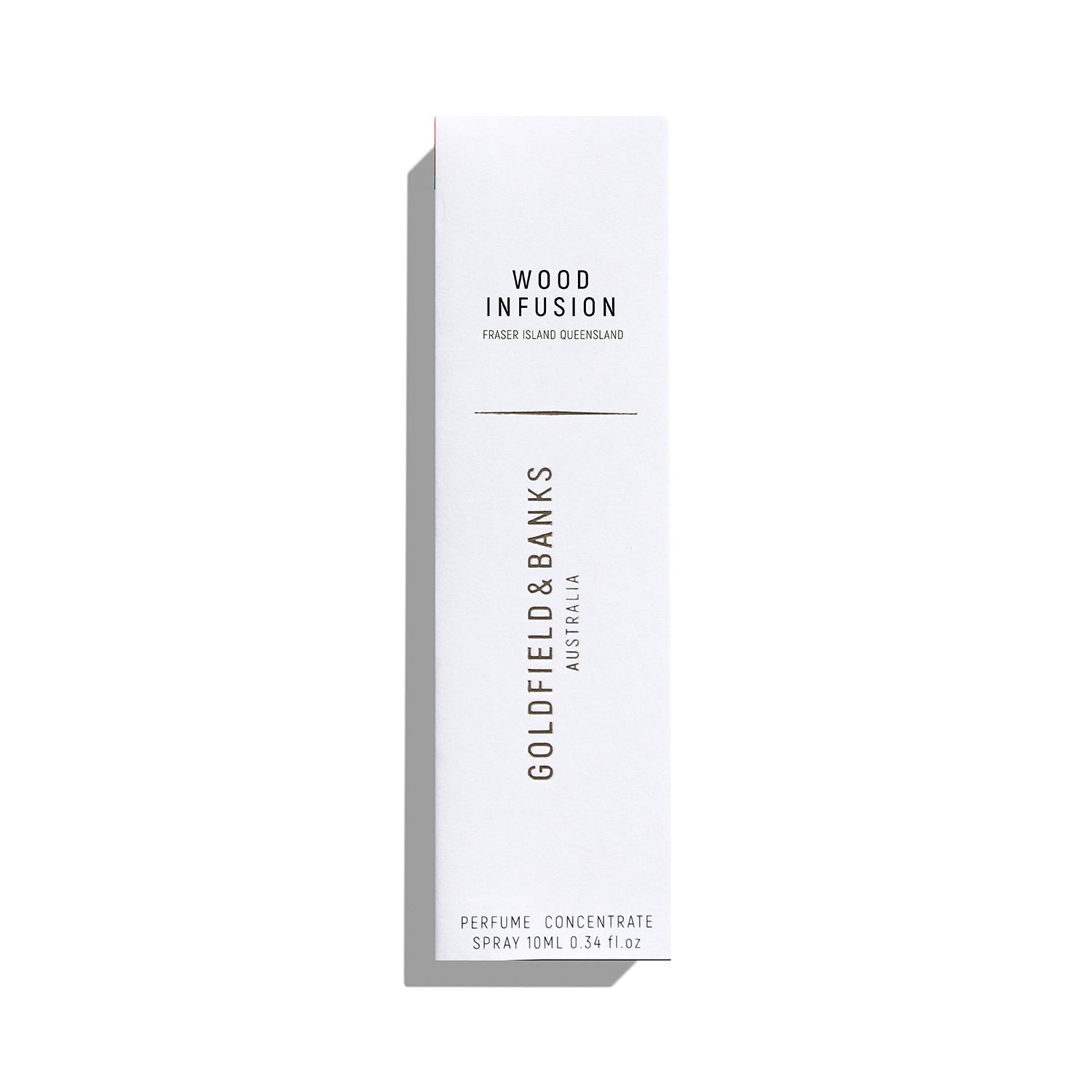 Wood Infusion - Travel Spray 10ml
A luxe ambery scent surrounded by an elixir of rich woods, buttery roots and aromatic notes.
Inspired by the lush nature of the balmy heritage listed Fraser Island in the Pacific Ocean, Wood Infusion is a celebration of all wood species found around the island. This fragrance is an exotic infusion of Australian woods enriched with Sandalwood Album, Iris and velvety Agarwood (Oud Wood).
This unique combination offers men and women a sensation of a creamy and rich scent crafted from nature's most noble botanicals.
Concentration: Perfume
All our perfumes have a concentration of + 20% essences and are tested under extreme humid weather conditions. 
BOTANICALS & ESSENCES
Australian Exotic Woods
Sweet Orange
Iris Italy
Agarwood
Lavender Australia
Patchouli Indonesia
Musk
Amber
OLFACTORY DESCRIPTION
Woody
Ambery
Creamy
Rich

Origin Woods: Fraser Island - Queensland
Wood Infusion is cruelty free, vegan, and is created following the stringent health guidelines set by the International Fragrance Association (IFRA 49th Amendment).